UNICONTROL FOR BULLDOZERS
As a Unicontrol trusted dealer, we're proud to offer a highly intuitive and adaptable 3D GPS machine control system suitable for all dozers. With this system, you can achieve top-tier grading and efficient operations based on 3D GPS design files. Our 3D GPS solution ensures precision in landscape grading, thanks to guidance from our GNSS system and high-accuracy sensors, making your work independent and accurate. Our mission is to streamline the operator's tasks by providing a user-friendly machine control solution.
INTUITIVE TABLET INTERFACE
A user-friendly tablet equipped with a familiar Android system and a portable wireless screen, serves as an ideal companion for Unicontrol3D. Its intuitive interface, offers easy access to menus and data while enhancing the overall user experience. It also serves as a seamless bridge between UnicontrolCloud and your operating machines, ensuring a perfect connection.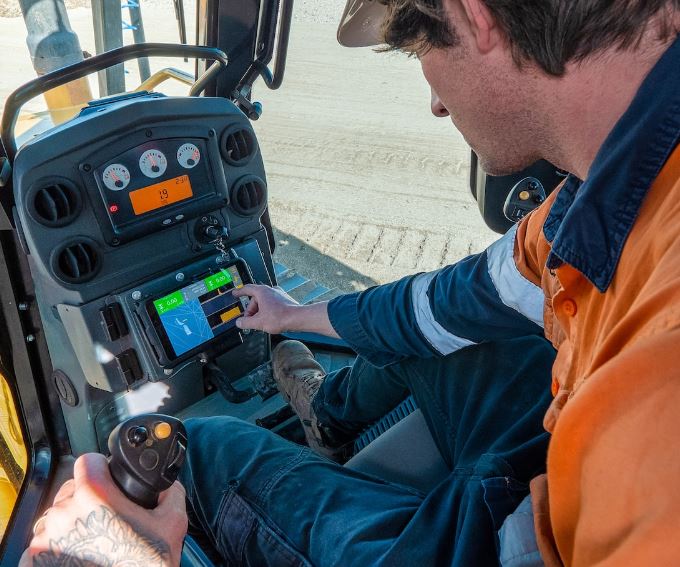 INSTANT FEEDBACK WITH HIGH ACCURACY SENSORS
Unicontrol's fast-tracking sensors enable you to closely monitor the dozer blade's movement, ensuring high-precision grading control. Equipped with comprehensive and precise data regarding the dozer blade and tilt, operators can achieve swift and precise cycle times.
DUAL GNSS ANTENNAS WITH MULTIPLE CONSTELLATIONS
Unicontrol's Dual GNSS antennas allow you to execute your grading tasks accurately from the very beginning. Grading with your dozer machine becomes not only efficient but also highly precise, leading to reduced downtime and rework.