ABI Force
ABI Force is an infield groomer made to properly prepare your infield so that it is safe and playable. The ZERO TURN chassis allows for quick maneuvering and easy control all at the tips of your fingers. The machine has countless combinations to encompass all your needs to maintain a perfect field. Want to learn more? Click here to read all about the ABI Force features and packages.
Speak To One Of Our Sales Professionals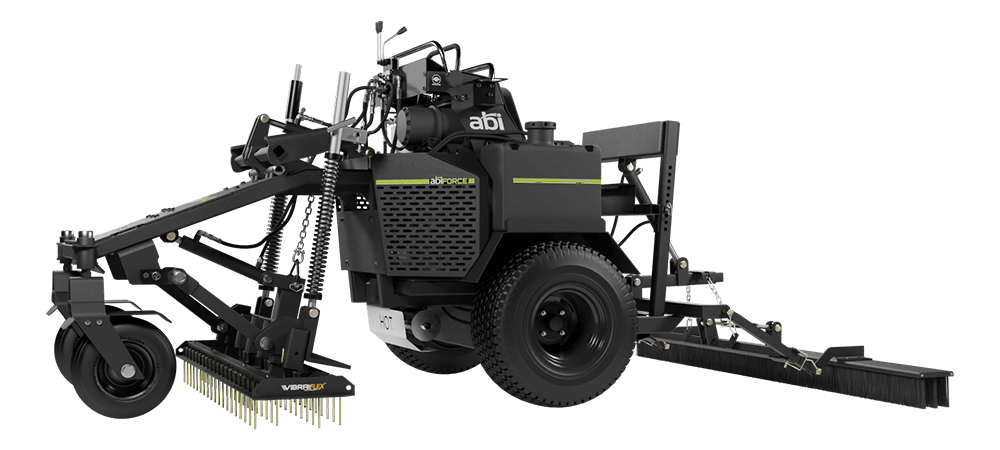 Zero-Turn Infield Groomer & Laser Grader
The ABI Force is the only infield groomer that has been built from the ground up with the sole purpose of caring for the game. This means more than just grooming the top surface of your infield skins before games. It means properly preparing the whole infield profile so that it is safe and playable.